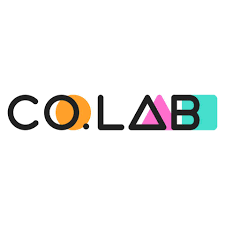 Overview
Our mission has always been to focus on helping diversity of thought flourish. Your perspective matters. And through collaboration and creating connections, you belong in any space they want to inhibit.
And that ethos should be applicable to learning. Social learning brings deeper learning retention, and a stronger sense of community and accountability. It provides people a safe place to share their perspectives and become an active participant in their learning journey.
— Learn with, and from, others on Co.Lab Learning. Who knows who you'll inspire!
Our Values
Both Sefunmi and Helen come from non-traditional backgrounds and have experienced personal difficulty getting into the tech industry.
‍
After both of our collective experiences leading engineering teams at companies such as Apple, Microsoft, and Zynga, we deeply wanted to create a space where people can:
Gain confidence
Show the world (and yourself) what you're capable of, through collaboration and community.
Learn by doing
Forge your own way of doing things (with a little bit of hands-on guidance from industry experts).
Form friendships
Grow a support network within an inclusive and diverse group, and be invested in one another's success.